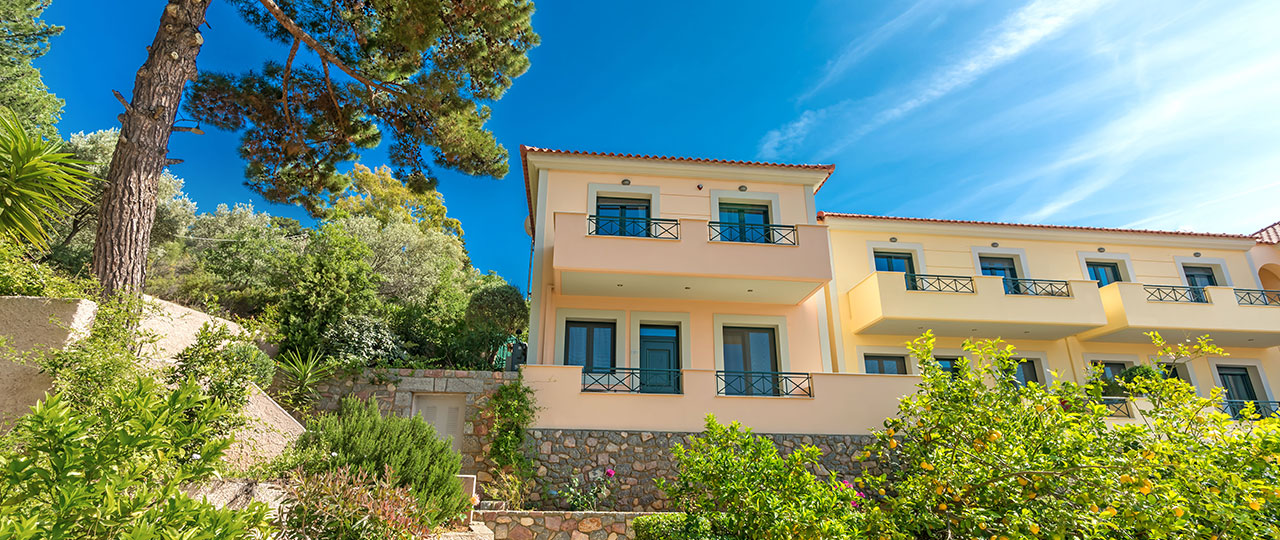 When simplicity meets luxury, in a beautiful green hill with roots leading to the sea, Hotel Ai Yannis Suites & Apartments is the perfect choice for relaxation, calmness and entertainment, all year round.
The exterior fits perfectly with the natural environment, following the traditional architectural style of the place, while the interior is characterized by more modern deco, with an artistic aura emerging from original paintings and particular decorative objects.
The hotel is surrounded by beautiful and landscaped gardens with plants, flowers, olive and tangerine trees, where the scent of the flowers combined with the saltiness of the sea, awakes the senses.
All the suites are designed to meet the needs and requirements of a couple or a large family.
The suites and the other areas are not designed just to accommodate people but to also hold business meetings and conferences, at the most famous village in the world, where the miracle of the Greek Merchant Marine was accomplished and is constantly evolving.